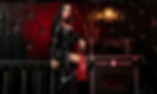 ​
I love sissy guys, cuckolders and worshippers. I enjoy humiliation and any kind of fetish that drives my slaves crazy and makes them feel belong to ME
​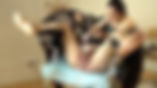 Domina Erika, Valencia - Spain.
I am Ama Érika, dominant, severe and strict, authoritarian, lover of English discipline, control of the male orgasm (keyholder) and female domination although I have extensive experience in all other techniques of applying corporal punishment. For me, the protocol is essential and the improvement in the good work also for what I always like "to go a little beyond the limits". I give absolute discretion so I also demand it for myself. Carrying the reins and control is my thing and bending the will of the males to my liking too, I love to correct bad attitudes and behaviors with my training programs for rebels or men who do not yet know that women are the strong sex.