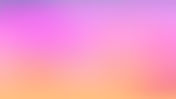 Elegant, sensual and seductively strict, I have many specialties and a creative mind with which to initiate a decadently indulgent session. Regardless of whether you are a newbie or an experienced player, when you take the plunge and enter the glamorous, erotic world of Domination you only ever hope to find someone who exceeds your expectations – a Dominant with the perception to know what you want, and the intuition to know where to take you. Add chemistry and connection into the equation and the result is an intensely mind-blowing experience....
I am the girl next door, approachable and unnervingly cordial with a lustful appetite boiling below the surface of my easy friendliness.
I am the siren, consumed by my own sexuality, summoning you to surrender to the torrent of my desire.
I am the regal Queen, poised elegant and assured of my place. I assume complete control of your existence as if by birth right.
I am the temptress, brimming with sexual witchcraft. I've discover what you hunger for and hungry you shall stay until I've taken what I want.
I am strong enough to break those who oppose my will, but soft and sensuous as if designed to lull even the wildest into a peaceful submission.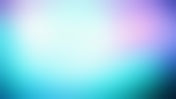 I enjoy a vast range of BDSM activities and role play scenarios ranging from sensual and erotic tie and tease to more extreme and harsh sessions. With six years experience as a Mistress no matter which session you choose I will be able to get into your head and control your mind. I welcome both nervous novices who want to explore their BDSM fantasies to experienced players who wish to have their boundaries pushed to the next level.
I am a Pro Domme in the Sacramento area. I service Tahoe-San Jose, Ca.I am currently accepting new subs (male, female, and tgirls). I have been a Mistress to several subs over the last few years, in person and online.
I am bisexual, easy going, drama free, sweet, and mischievous. I am on the lookout for a pretty female to play with in my area With women I am more of a switch and I do not charge girls at this time.
I am also looking for a hot Tgirl to train as my pet.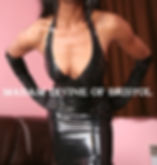 I am the Ultimate Black Financial Dominatrix and Consensual Blackmailer! Drawing on My many years of experience of real time and on-line Financial Domination, I have become the Dominatrix of choice for both the connoisseur and the nervous novice. Elegant, refined, intelligent, but oh so sadistic, strict and with a wicked sense of humour, let Me take control of your wallet and your life!
I offer a number of services; Domination Humiliation Pussy worship Foot worship Sissy training Slave training Bondage BDSM Correction Guided relief I specialise in seductive domination. You'll find me well spoken and quietly spoken as I never need to raise my voice. If I'm really annoyed, I'll lower it and then you know you're in serious trouble. I offer incalls at my beautifully discreet location on a small cul-de-sac in a leafy area on the outskirts of Sheffield and my neighbours believe me to be a self-employed Accountant so think nothing of well dressed men arriving in nice cars and staying for an hour or three. I would ask that you do park on my drive to save any of my neighbours being inconvenienced.
Maitresse Nuit is a well regarded French Dominatrix and Sadist. Although she considers herself a Londoner, having spent many years in the U.K, she hasn't quite shaken her accent or lost a hedonistic 'Je ne sais quoi'. She is elegant, educated, determined, intuitive and a cruel Alpha Female. A lover of erotic transgressions, an aesthete and fetishist, with a strong background in performance and visual arts and a passion for BDSM, she delights in controlling and staging the theatre of your mind. She enjoys applying her creativity, intelligence and inspiration to bear on her sessions and her rituals. Your fears and obsessions are her inspiration, your agony her pleasure.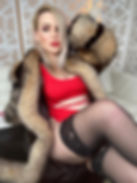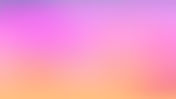 Fall in love with Fallon Fairbanks: cruel, seductive, and creative, her unique approach to femdom will have you coming back again and again. Browse her personal blog to learn more, or explore her clip library featuring over 600 videos. Her membership site updates three times a week and features hundreds of videos spanning forced bi, financial domination, CEI, JOI, and more! Take the plunge. You know you want to.