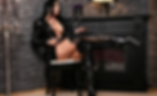 ​
You will notice nothing in your life was the same as the day it was when you found ME. I am every man\'s dream and nightmare in one. I am a real life dominatrix and you will immediately know without a doubt that I am m strong!
​

Meesteress Bianca of Zuid-Holland
I am Meesteress Bianca end enjoy all aspects of BDSM and fetishism, and I am very experienced in all aspects of domination, role play and fetishes. I do a lot and have few boundaries. Your boundaries are highly respected. Each session, which stands for safe and healthy mutually agreed bondage, discipline and sadomasochism, is specifically for your custom. I wear leather clothes, rubber, vinyl, etc. The type of scenario that I create is based on your needs. Your session is completely customized to your needs and your boundaries are respected.