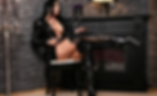 ​
You will notice nothing in your life was the same as the day it was when you found ME. I am every man\'s dream and nightmare in one. I am a real life dominatrix and you will immediately know without a doubt that I am m strong!
​
Mistress Kira Aikawa, Osaka Japan
I am an experienced Pro-Domina with over 10 years of experience. Fetish and BDSM experts. I am ready to take you on a unique journey to help you explore your deepest dark desires. This is a place where fantasy becomes a reality and a place where submission is easy. Whether you are a beginner or an experienced player, I will properly organize your session, taking into account your needs and desires. Pay special attention and understanding to the needs of beginners. I just want to have a fun and exciting experience with you.