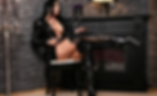 ​
You will notice nothing in your life was the same as the day it was when you found ME. I am every man\'s dream and nightmare in one. I am a real life dominatrix and you will immediately know without a doubt that I am m strong!
​

Mistress Alice of Hong Kong
I am a professional English Dominatrix and a strong and erotic Domina. I'm a passionate and multi faceted Mistress with a profound understanding of the physical and psychological aspects of BDSM. Power stimulates me and I adore tormenting and teasing where the psychological stimulation of suspense is added to the already overpowering physical sensations. I will challenge the experienced submissive and guide the novice who wishes to indulge their wildest fantasies. I'm deeply sensual and expect to enjoy myself. Even though I can be severe...