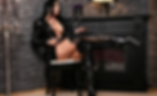 ​
You will notice nothing in your life was the same as the day it was when you found ME. I am every man\'s dream and nightmare in one. I am a real life dominatrix and you will immediately know without a doubt that I am m strong!
​

Lady Emma Steel of Berlin
Extreme role play. Deep latex. Rituals. Exclusive outings. Abductions. Interrogations. CBT of the other kind. Body and brain and mind. Creative piercings. Mutual trust. Transformation.
Imaginative and consequent educations and treatments. Classic Domination, Slavetraining and Creative Roleplay. Bondage, Punishement, Humiliation, CBT, Spanking, Flagellation, Shoe- and Bootsworship, Leg- and Footworship, Trampling, Facesitting, Human Petplay, TV-Education, Spitting, Golden Shower, Outdoor Sessions and Bizarr Escort.