CZECH REPUBLIC MISTRESSES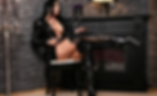 ​
You will notice nothing in your life was the same as the day it was when you found ME. I am every man\'s dream and nightmare in one. I am a real life dominatrix and you will immediately know without a doubt that I am m strong!
​
Mistress Mischelle of Litomysl
I am a dominant, sadistic Lady. Natural dominance characterizes my personality. My behaviour and acting to devote individuals is not a service or a job, it is my lifestyle and my pleasure. I will dominate you psychological as well as physical, if you are an interesting individual for my pleasure.