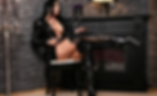 ​
You will notice nothing in your life was the same as the day it was when you found ME. I am every man\'s dream and nightmare in one. I am a real life dominatrix and you will immediately know without a doubt that I am m strong!
​
Mistress Ada, also known as Your Heaven, a gorgeous Mistress born for the art of Female Domination. She loves to keep her slaves aroused with her exquisite body, kinky mind and sensual attitude, then push them over their limits with a harsh whip of Her single tail. Mistress Ada has been a professional dominatrix for 10 years, including 3 years in Japan and 1 year in Hong Kong. She knows everything about BDSM and is specifically good at Japanese bondage

Mistress Kelly of Shanghai China
My name is Mistress Kelly. I am an Chinese Dominatrix. I am a lifestyle dominant female in China. I love being a Dominant Asian Female. I like beautiful slave and gentlemen slave. My dungeon is in central Shanghai , and is equipped with training clothing, tools, and a full range of equipment.