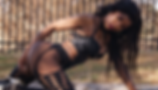 ​
I am the woman you have been waiting to meet. I love teasing, tormenting and doing dirty things. Come and tell me your fantasy.
​

Madam Divine of Bristol
Consensual Blackmail is my favourite form of Financial Domination but be aware, I am an exquisitely devious and sadistic blackmailer – it is what I am best at.
I offer only one type of Consensual Blackmail and that is simply 'the real thing'. It would be a big mistake to think I merely demand money not to expose you and then sit back. That would be too easy! Instead I become very actively involved in thoroughly 'mind-fucking' you. So, what are you waiting for? I'm ready...when you are.
Domina Dante Posh of New York and New Jersey
Domina Dante Posh is a black lifestyle Domina and fetish personality. You will delight in the wicked smile that lights up her regal, lovely face as she makes your body her own landscape, a play thing for her wicked, sensual, and sometimes cruel exploration.
Mistress Dionne of London
I'm the Goddess you've been searching for. I've over six years experience in BDSM. The best fully equipped dungeon in London, nr to KingsX/St Pancras. Dungeon parties for m/f subs hosted by Master/Mistress every Thursday/Friday afternoon. Your desires fulfilled in the hands of an expert Dominatrix.