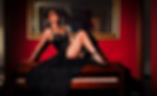 ​
I am your new addiction. I am a bad lady and very kinky . I can be as sweet as you allow me and as bad as you provoke me. .
​

Dominatrix V of NSW, Sydney, Australia
​
Classy, friendly and easy going. Domina V has a deceptively sensual approach that belies a firm Dominatrix who knows just how far to push a submissive/slave with her big penetrating & hypnotic eyes. She has a way about her that is both fun and strict. She will speak words with a natural authority without having to raise her voice. She moves with a grace and confidence that befits her stellar looks; moving as one with a demur and posture that communicates the innate confidence of a Divine seductress fully proficient in securing the complete obedience of submissive men. She will re-educate those who lack training in BDSM protocols. She has a wealth of experience under her leather belt and she enjoys meeting new slaves and submissive men and women.
Dominatrix V Website | Cross Dressing Blog | @Twitter | Fetish Hair Cut Blog
Mistress Tokyo of Sydney
I'm a Professional Dominatrix in Sydney, Australia with over 12yrs experience. I conduct sessions in My own private fully equipped studio close to the CBD. My style is intuitive & intense. My sessions are BDSM, Fetish-oriented. I enjoy light to heavy play where players can push their boundaries. Whether sensual or strict, pleasure is reward for satisfying Me.
Ms. Jadis of Sydney
Mistress Jadis is an experienced, classically trained dominatrix. She conducts sessions from a clean, extremely well equipped dungeon in Sydney's Inner West. A versatile and creative player, she enjoys sessions ranging from creative role play scenarios to discipline, CBT, humiliation and bondage.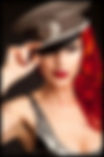 Mistress Lux of Melbourne
I am a Head Mistress at Fetish House in Melbourne with over 18 years experience in the sex industry including 5 as a Mistress. Specialising in (but not limited to) psychological play including fear play, head fuck, humiliation, degradation, interrogation as well as CBT, sensory overload and deprivation. I session in a purpose built dungeon with 6 fully equipped rooms for every scenario with specialty equipment. SWA 4228BE


Mistress Vervain of Melbourne TRANSGENDER
A lover of fashion, fantasy, leather, the sensual heaven of rubber and plastic, classy and ever so slightly gothic and perverse, I can be sensual, playful and cruel. My favorite things are bondage and mummification. Those drawn to humiliation and dirty thoughts would also find a place at my feet.
Professional Dominatrix ::: Filthy Pervert ::: Smiling Sadist ::: Pleasure Addict ::: Authentic Alpha Female I revel in role play - the more perverse, peculiar, layered or luscious the better. I have a penchant for fabulous cocks, luxurious latex, mind-fuckery, sensory stimulation & all manner of delightful and downright dirty deeds. If you feel your desires are too perverse, uncomfortable, or if they skip along the edge of your delicate sensibilities, I think that we will get along just fine.
Miss Penelope Dreadful| Facebook | @Twitter / Clips4Sale
Mistress Imperia of Sydney
I am an Australian Mistress conducting sessions in Sydney. I am a highly experienced, creative dominant and spent the first 12 years of my professional career at the world renowned Salon Kitty's. I have just opened my own immaculate, fully equipped modern dungeon, medical room and cross dress studio. Located close to the CBD.
​
My name is Mistress Gabrielle, however, I am also nicknamed Cuntress, dominating slaves, subs and devotees with all forms of BDsM, both in person, on the net and in videos. I am lucky enough to be the owner and creator of The Fetish Palace, I have been working professionally for over 12 years now. Although I am an intense, no-nonsense strict Mistress, I am also playful & easy to get along with, you will be both spellbound & mesmerised by the sadistic glint in My eyes, as I take great delight in seducing the pain and pleasure from your body.
Mistress Gabrielle / Financial Mistress / Fetish Palace / Clips 4 Sale




Mistress Serena
I adore what I do, and take great delight in playing with respectful fetishists, masochists, submissives, slaves and bottoms. You should feel confident to acknowledge your innermost fantasies in a safe, relaxed and trusting space. With many years experience gained at working at Salon Kitty's as a Professional Dominatrix, and a personal passion for all things kinky and perverted I enjoy taking you to that space so you can serve a powerful woman.

Mistress Dee Ville of Brisbane, GoldCoast ,Queensland
​
I am a fiercely fit and passionate Professional/lifestyle Dominatrix , Fetishisist and Feminisation Specialist. I delight in providing a safe space for those who need and desire to explore their shadow side in a High class Femdom Environment.