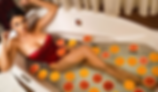 ​
I adore getting to know YOU, interconnecting, evolving from complete strangers to something more. Let's enjoy one another's beautiful minds and bodies.
​
I offer a number of services; Domination Humiliation Pussy worship Foot worship Sissy training Slave training Bondage BDSM Correction Guided relief I specialise in seductive domination. You'll find me well spoken and quietly spoken as I never need to raise my voice. If I'm really annoyed, I'll lower it and then you know you're in serious trouble. I offer incalls at my beautifully discreet location on a small cul-de-sac in a leafy area on the outskirts of Sheffield and my neighbours believe me to be a self-employed Accountant so think nothing of well dressed men arriving in nice cars and staying for an hour or three. I would ask that you do park on my drive to save any of my neighbours being inconvenienced.


Mistress Violator of Sheffield
Mistress Violator is a stunning 6' tall premier Dominatrix in the North of England. She considers herself very fortunate; she has slaves worshipping at her feet, willing to take pain, punishment and humiliation for her pleasure each and every day. Even so, she is almost insatiable in her lust for power and dominance and is always in need of fresh slaves for her entertainment. She craves new willing subjects to offer her new challenges and complement her host of loyal devotees - the question is, are you ready to submit to The Violator?
Mistress Dita
Welcome to My World Boys... 'Her Majesty's Pleasure' I am one of East Yorkshires Finest Domina's and I am recruiting new and experienced subs I offer various specialisms as well as mild to extreme verbal & physical domination No calls/withelds 07845 581772
Miss Chi of Leeds
I am a beguiling Chinese Dominatrix. Physically elegant and lithe, yet with a powerful mind, I excel in creating bespoke scenarios intuitively and individually tailored to the needs and level of experience of those I deem worthy of entering my presence.
Mistress Helleena offers a variety of fetishes from Maids service- Nettled balls, Objectification- CBT, Findom-Public humiliation, Water sports-Adult Baby's. I also offer Skype and phone Domination after all your whimpers of pain thrill me and I want to hear you beg for mercy.




Goddess Sophia of London (Clapton)
I am a tall, flame haired, beautiful, English Domina. I am intelligent, educated, and elegant with a wicked disposition! I excel in training my slaves to total submission - breaking their will, and moulding them to my exact specifications into creatures whose sole reason for being is to serve and amuse me.