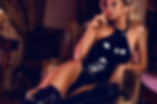 ​
I am always ready to put you under my hot spell. It's in your mind forcing you to submit to my powers. I can subdue you with a glance of my eyes or with a simple move of my hand. My mind will take you on a new trip where you will get to know your desires and your limits. But guess what? I will make you push them far away from what you have ever tried.

I am a tall, mature, experienced French disciplinarian located in Seattle, Washington.
I love domestic discipline especially administering bare bottom spankings and paddling naughty boys. I also truly like Sissy Training and turning nasty boys into saucy wenches. I enjoy role play and while I can be strict and no nonsense I also have a nurturing and
sensuous side to me and do like sensual domination.
I will see you at my well equipped private play space with private parking 15 mn from
downtown Seattle.
Domina Victoria Rage of Seattle (Downtown)
Creative, deviant & highly inventive, I'm the woman who can turn you inside out without breaking a sweat. My pleasure is in power exchange, dominance through seduction... All you have to do is ask and I'll give you that shift in paradigm you so dearly need! Whether that happens to involve visions of yourself trussed in rope, held at my mercy and being endlessly teased or perhaps something much more salacious using my extensive experience and decade long collection of diabolical devices: all you have to do is ask...
Princess Chayse of Seattle, Washington
I now am focusing on Domination in my continued work as Professional Kinkster. Some personal favorite activities that I like to explore include all forms of impact play, forced feminization (also called sissification), slut training, pegging, and golden showers.