NORTH CALIFORNIA MISTRESSES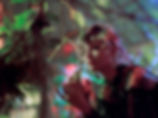 Mistress wild iris
oakland
We find ourselves immersed in the delicious landscape of your darkest fantasies. With delight I guide you deep into fragrant valleys of pain, over expansive fields of pleasure, through the mountainous landscape of your ego. I sense your thoughts before you have finished formulating them in your mind. You want to go further yet don't know how. Yet again you catch yourself wondering if it could really be this good. Are we in a dream?
​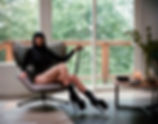 Goddess Faustine Cox
san francisco
Entrust your spirit, mind, and body to Elite Holistic San Francisco Dominatrix and Expert slut Trainer in Her opulent, private dungeon loft and relax into the bliss of belonging to your one true Alpha Goddess. With ten years of experience, I demand full obedience and devotion to My pleasure and will mold you to My desires. Do you have what it takes to be reborn in service to the Goddess and join Her growing FEMPIRE?
​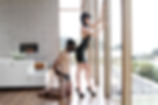 DOMINA YUKI
san francisco
Over a decade as a professional Femdom has imbued My presence with grace and confidence. My style of play flows seamlessly between sweet, flirty, playful and nurturing to stern, sadistic and relentless. Surrender to Me to experience your greatest pleasure and most satisfying pain. For those who want to go deep, reveal to Me your darkest desires, fears and frailties. I will take us both on a voyage of mutual exploration and cathartic release. I session out of upscale, private, fully equipped dungeons in San Francisco and Oakland.
​
Domina Yuki Website | Twitter | Videos | SextPanther | Only Fans
Lady Philippa - San Francisco
This powerful, tall, gorgeous, creative and very experienced German Domina is available for a mutually enjoyable and beneficial experience of complete female dominance. I am looking for a special match, a submissive man, whom I can ideally train on a regular basis and where
the connection and chemistry are great. Different types of powerplay, fetish play, bondage and discipline and total submission are parts of that experience. Your limits are taken into consideration. I am very dominant. I also will allow for time to spend with you away from the scene, having a dinner, for example, if the situation permits. I am very discreet and I expect you to be discreet also.
Mistress Lucinda Archer of San Francisco
Sweet seductress with a mean steak. San Francisco Bay Area Mistress with over 13 years of experience. Seductive dominance and sincere connection. Keenly skilled in rope/leather bondage; CP and flogging/whipping, domestic spanking and role play; chastity/orgasm control; T/D; CBT/NT; trampling; tickling; edge play; GS; face slapping and more.

Miss Mei Wu of San Francisco
Indulge your senses. Submit yourself to me. I am feminine with a cheery disposition. I am authoritative with a powerful demeanor. I am sensual with a lascivious gleam. I am sadistic with a wicked bite. I will torture your body with pain, tease you with pleasure, fill your mind with lust, and compel you to do my bidding. I will artfully lead you through a dance of pleasure and pain. You will ache for my attention as a sensual goddess while craving the sensations I bring to your body as a sadistic mistress.