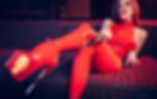 ​
My name is Natasha & I am a wild naughty lady. At a first sight you are going to see a sweet/classy/sensual woman. I am just like a Kinder Surprise. Take your time to discover me, I can be either your Angel or your Devil. Aww, the most important thing: besides beauty I have brains aswell & that makes me truly beautiful. I will do things to your mind you will wish you had the strength to deny!
​

Mistress Flame of New Jersey
Feel the fire of my flame. I am a Sensual, Creative, Red-Haired, Green-Eyed, Voluptuous Mistress. I have 17 years of experience in the New York, New Jersey, and Philadelphia areas. I believe strongly in Female Superiority, and male servitude. I enjoy Bondage, Domination, Fantasies, Fetishes, and Psychodrama. I enjoy training novices and newcomers in all levels of Psychodrama and erotic fantasies and fetishes especially Foot and Ass-Worship.
Mistress Destiny of Jersey City
Hi slaves, I travel by Amtrak! I can travel by Amtrak to your location and see you for a session. Do at least an hour and a half session. Read my rules and list of favourite sessions, and write to me about your ideas for a session. Available on Saturdays and Sundays only. Until we meet...