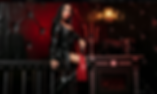 ​
I love sissy guys, cuckolders and worshippers. I enjoy humiliation and any kind of fetish that drives my slaves crazy and makes them feel belong to ME
​

Lady G of Las Vegas
Sweet, Smart, Sadistic, Strong, Sssssoooo Satisfying! Blonde Goddess Lady G for fetish/D/S B&D fantasies. All fetishes are open to negotiation (no brown) G's soft voice lulls you into a hypnotic state in which you will do anything and everything that she wishes.

Ms Vanity Sin of Las Vegas
I am Mistress Vanity Sin, specializing in making your dreams and fetishes come to life the way you have alwyas desired! I cater to upscale individuals, couples and females who are seeking to enjoy the ULTIMATE in fetish and lifestyle adventure. I enjoy and offer a variety of fetishes and very open to exploration and expanding your horizons, if, you feel mischievous. I have accumulated over 10 yrs of experience in the lifestyle and familiar with most arts and discipline forms.

The Adorable Domme. An Asian Dominatrix with a big dick. What makes me smile is making you squirm. Simple words uttered from my lips that would tingle down your spine vibrating your entire being until you quiver before me. I am a high energy Domme that enjoys entertainment and what better than your servitude to make me laugh. Please me and adore me and your mind will be in a blissful trance. My adorable and sensual ways lure you in to intense situations that make you question everything you have ever thought about serving a superior Goddess.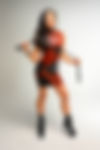 Honing MY skills for over 14 years and never betraying MY true instinct, I come forth to punish you and REMIND you who is in charge. I enjoy aggressive whipping and flogging but am skilled with my back end toys and CBT mysteries . I enjoy a good masochist.