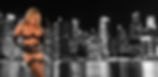 Miss DeLaVere
Execu-Domme
SOUTH EAST, UK
As I possess a firm, lithe body and train every day in the gym to maintain My powerful physique, any slave luck enough to be granted
the privilege of serving Me in person will be expected to worship every part of My perfect body! I often session totally naked other than for
spike-heeled stilettos, so as to afford My slaves the privilege of gazing upon My exquisite Female form.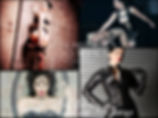 Domina Alexandra Snow of COLUMBUS
I am Domina Alexandra Snow, professional Dominatrix, model and performer, world-class dungeon owner, fetish media producer, BDSM educator, and expert in defying stereotypes. I am naturally driven by a desire to excel in all things. This desire is not fueled by money, fame, or glory but a deep desire to see how far I can go. People like me are exceedingly rare because we are not our occupations. We breathe life into our vocations. I have always been a Dominant woman. For me, being served and worshipped comes as easily as breathing, yet it is only one small piece of what it means to be Dominant.
Domina Snow / Alexandra Snow / @Twitter / @Facebook / Tumblr / Clips4Sale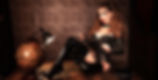 Looking for UK's first ever English strict yet sensual Mistress? Congratulations you have found Eve's Place, for all things mild to wild that will satisfy your kinky fetish. I am Mistress Eve the English consummate, ephemeral sexual Goddess and professional Disciplinarian Mistress based in London, United Kingdom. I am well known and credited as being UK's most desired, glamorous, Dominatrix. I am an exquisitely charismatic, emotionally intelligent, highly intuitive, genuine, warm, non-judgmental Goddess and an expert Practitioner of BDSM for the past 20 years.Photos and information are updated regularly.For those who are in need of some correction, read my never ending list of favourite games, range of scenarios, fetishes and disciplines "I enjoy".All Novices, couples and experienced players are welcome. Mistress Eve XXX Call now to make your booking for a one of a kind, tailor made session with Mistress Eve on Tel: 078 1080 5745
​
Website | Twitter | OnlyFans | Facebook | Instagram | Tumblr | Pinterest | Amazon Gift

Mz Devon
I pride myself on the effects that arise by my seductive manipulation & classic humiliation of the weaker sex. The role you will play in My life will be the most satisfying and electric thing you have ever been a part of. Embrace your ache.
Mz Devon | @SinfulCall | @Niteflirt | @Twitter | Femdom Humiliatrix

Mistress Iris of South California
Upscale Dominatrix / Tease and Desperation Specialist. Originally from Japan, I am the perfect Asian and Western mix. Sweet, sensual, nurturing and classy, yet strict, disciplined, mischievous and erotic... I am the best bag of contradictions you will ever have the pleasure of encountering. You have my permission to treat yourself by relinquishing control, because you deserve to feel the ultimate reward that comes from serving the most exceptional Goddess. Are you ready to serve me?