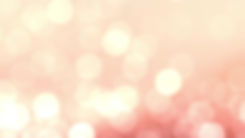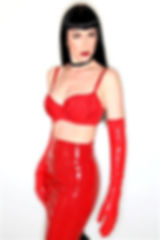 ABOUT ME
I am Goddess Cleo: mesmerising, decadent, refined. I will penetrate your thoughts and captivate your imagination with my seductive gaze. Allow me to guide you through an exquisite experience - my favourite pastime is to compassionately introduce you newbies to the delights of the BDSM world, luring them deeper into the depths of their psyche, gently pushing and probing boundaries. Those with experience entice me to use my imagination in order to tempt, tease, tantalise and torment them, lightly pushing their preconceived boundaries.
Taking into account each and every slave's individual capabilities and requirements, you can be sure that you will be placed into your rightful position. My style is intuitive and varies depending upon inspiration - from a deliciously warm, friendly and sensual flirt through to an intimidating, strict and controlling sadist, and the many degrees in between – let me know what you're searching for and I'll let you know whether you're part of the privileged few who make it to one of my limited number of sessions.
MY SERVICES
Bondassage - A decadent journey of the senses
Strap on / Fisting / Anal Training / Slut Training
Light Intro to BDSM for Newbies / Taster Sessions Electrics - Erostek / E-Stim / Violet Wand
Foot / Shoe / Boot / Leg / Nylon worship Trampling / Kicking / Stomping / Dancing
Tie & Tease / Tease & Denial / Eye Contact
Corporal Punishment
Sensory Deprivation / Blindfolds
Judicial Punishment
Face Sitting / Smothering / Ass Worship
Spanking, Flogging, Caning, Whipping, etc
Bondage / Restraint
Bastinado
Cuckold role play Face Slapping / Spitting / Hair Pulling
Breath Control / Breath Play
Nipple Tease / Nipple Torture
Tickling CBT
Key Holding & Chastity
Ball Busting
Domestic Service / Butler / Chauffeur / Chef
Forced Bi
Objectification / Collars / Corner Time
Champagne Tasting
Feminisation / Maid Training / Sissy Humiliation
Caging - Short Term / Overnight
Slave Training / Obedience Training
FinDom / Blackmail
Role Play / Scenarios
Sploshing / Wet & Messy
Couples Sessions Humiliation / Degradation
Enforced Exercise / Weight Loss / Diet Interrogation
Fetish Club Attendance
Take Me Out For Lunch, Dinner or Shopping Dominant Training / Mentoring
Travel & Trips - National / International Overnight / Extended Sessions
Double / Triple / Quadruple Sessions Mid-Week / Week-End Stay-Overs
Mistress & Master Double Domination Multi-Mistress & Multi-Slave Parties
What I am not offering:
Nudity / exposure of myself in any form, sex, smoking fetish, human toilet, toilet training, hard sports, water sports, roman showers, fart fetish, ass licking / rimming, adult baby, solo medical/needle play (not yet - double medical/needle play sessions only available with Goddess Demonic or Mistress Olivia), blood/knife play. I sometimes consider water sports but only with my regular clients, this activity is a privilege. I do not play with people under the influence of drugs or alcohol so do not turn up drunk or off your head for a session with me, I will keep your session fee and have my minder see you out.
CONTACT ME
Website: www.goddesscleo.co.uk
Twitter: @Goddess_Cleo
Domina Parties: www.dominaparties.co.uk