FEMINIZATION & SISSIFICATION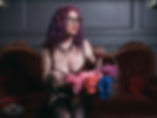 Natasha Strange
Portland Oregon
​
You are simply more attractive to me in panties. And you do want to look nice for Me don't you. Pantied. Caged. Plugged. And if you are lucky, collared by Me. But first, you need to be trained to please Me. Shall I put you in crinolines and pink ruffles so you can entertain me with your silly little wiggles? A maids uniform to serve My friends and I tea? Or heels, stockings and garters and pimp you out? I know how hungry you are. Afternoon escapes to weekend long adventures. Free yourself from your male trappings and live your true life.
​

Fallon Fairbanks of Orlando Florida
Fall in love with Fallon Fairbanks: cruel, seductive, and creative, her unique approach to femdom will have you coming back again and again. Browse her personal blog to learn more, or explore her clip library featuring over 600 videos. Her membership site updates three times a week and features hundreds of videos spanning forced bi, financial domination, CEI, JOI, and more! Take the plunge. You know you want to.
​
Fallon Fairbank | Twitter| Videos | VIP
Madame C of Hampshire
Where fantasy IS reality….. Madame C is a highly skilled naturally dominant female. Her controlling personality and eclectic mix of the bizarre, erotic and kinky will lead you into a world of pure hedonistic domination. Beautiful, discreet themed playrooms, TV Boudoir and Fully equipped Dungeon and Medical area all set in discreet private location. 5 minutes from J4 M3.
Mistress Isadora of Philadelphia (Center City)
Like a Siren I lure men into my realm using my exquisite beauty, superior intellect, and devious mind. I then take control using your darkest erotic fantasies against you. You will surrender yourself to my perverse desires. I possess you, body and psyche. You will continuously beg me to push your limits for my sadistic pleasure. I enjoy inflicting not only physical but mental anguish. My wicked smile will haunt your waking dreams.
Miss Myers of London (Islington)
An audience with Miss Myers is an encounter of a very special kind. Her diverse and honed skills; Her chilling attention to detail; Her wicked sense of humour; Her subtle cruelties; Her soft, cultured voice. All this and more combines to ensure that a visit to Miss Myers shall make an impact upon you in more ways than one.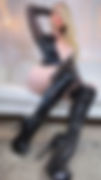 Ms Vanity Sin of Las Vegas
I am Mistress Vanity Sin, specializing in making your dreams and fetishes come to life the way you have alwyas desired! I cater to upscale individuals, couples and females who are seeking to enjoy the ULTIMATE in fetish and lifestyle adventure. I enjoy and offer a variety of fetishes and very open to exploration and expanding your horizons, if, you feel mischievous. I have accumulated over 10 yrs of experience in the lifestyle and familiar with most arts and discipline forms.
Mistress Iris of South California
Upscale Dominatrix / Tease and Desperation Specialist. Originally from Japan, I am the perfect Asian and Western mix. Sweet, sensual, nurturing and classy, yet strict, disciplined, mischievous and erotic... I am the best bag of contradictions you will ever have the pleasure of encountering. You have my permission to treat yourself by relinquishing control, because you deserve to feel the ultimate reward that comes from serving the most exceptional Goddess. Are you ready to serve me?