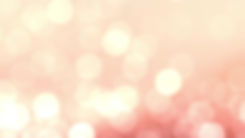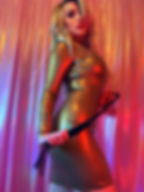 ABOUT ME
​
My name is Fallon Fairbanks, though you will address me as Queen. Beneath my soft curves and Old Hollywood exterior lies a whip smart mind: keen emotional intelligence bends men to my will with ease. You see, I understand the male psyche and know well how to exploit it. This is just a game to me, an elaborate dance between predator and prey. Who is who? I think you know the answer. Financial domination, psychological humiliation, forced bi, and brainwashing are just some of my favourite activities. What could be more erotic than subversion?
A true sensualist, I've always had a taste for both the extreme and the refined. I love beautiful places, beautiful clothes, and beautiful people. In my off time, I am an equestrienne, competing year round in show-jumping. I also enjoy travel, Eastern philosophy, and all things culinary. I suppose an appreciation for the new and the thrilling is a core part of my personality, and part of what makes my work so entrancing.
Some have described me as a contradiction: I'm always in control, but you may find me disarmingly warm if you fall into my good graces. Step an inch out of line, however, and you will find out just how cold I can be! Are you bold enough to approach me?
Some of my favourite activities:
Blackmail Fetish Play
Forced Bi Training
Mommy Domme
Financial Domination
Homewrecking Roleplay
Cuckold Roleplay
Chastity and Keyholding
Sissy Training
Anal Training
Maid Training
Cum Eating Instruction
Cashpoint Meets
Strapon Play
Body Worship
Pet Play
Therapist Roleplay
Neurolinguistic Programming
I have a wide wardrobe of fetish apparel, including:
Decadent fur coats
Louboutins
An extensive collection of fine lingerie
Dozens of latex pieces
Full leatherwear
Genuine equestrian apparel
And much more. I'm always adding to my luxurious collection of fetish apparel.
Ways to Worship
​
Send a tribute. Money talks, naturally.
Order a bespoke femdom video
Explore my femdom video library of 600 clips and growing
Book a virtual femdom session via webcam or Telegram chat
Call my phone sex line
My time is incredibly valuable; I have a rich personal life and have limited availability for live services. I shoot new videos weekly and am currently accepting custom orders. I am not currently offering real-time BDSM sessions; however, you can check my blog for travel dates to book a cashpoint meet, take me shopping, or meet me at adult trade shows.
CONTACT ME
EMAIL: fallon@fallonfairbanks.com
WEBSITE: https://fallonfairbanks.com/
VIDEOS: https://fallonfairbanks.com/category/femdom-videos