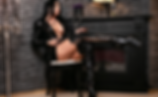 ​
You will notice nothing in your life was the same as the day it was when you found ME. I am every man\'s dream and nightmare in one. I am a real life dominatrix and you will immediately know without a doubt that I am m strong!
​

Lady Elizabeth of Connecticut
I am a lifestyle and professional Domina. I view female domination as a Divine Art to be practiced by a Goddess such as Myself. I see your submission as an offering that you bring to Me. I demand 100% from My submissives, and in return, I give the same.
Mz Suzanne SxySadist
Mz Suzanne is a highly skilled, creatively imaginative Domina with 25 years' experience and a huge 1100 sq feet well equipped, multi room dungeon in Northwest CT. She has a very sensual and playful style and has a wide range of specialties including: corporal, medical play, bondage, cbt, feminization, chastity and so much more. She delights in taking you to your edge and "dancing with you in the moment". Go explore her site for more info.