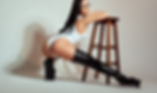 ​
Miss Olivia Janson here! I describe myself as fire and sweetness. I'm an open minded person, I love to discover new people all the time and although sometimes I am a quiet one, I can also be perverse enough to fulfill your deepest fantasies.
​

Mistress Nina Devine of Arizona
I am a passionate full time kink and professional BDSM Dominatrix, and I guess that you are reading this because you need to get out of your routine. With me, you have the opportunity to be yourself, to be safe, and to not be judged. Whether you are new or already trained, let me guide you through your fantasies, you can always learn something new...allow your mind to experience pure ecstasy.
​
​
Mistress Kiley of Phoenix
Deliciously Deviant Discipline with a Naughty Side of Kink...I am a Disciplinarian who loves all forms of spanking and discipline (OTK, Corporal, Caning, etc.) but I also enjoy many forms of BDSM, including bondage, roleplay and CBT.